On the heels of the Swiss Metrohm Group's 75th anniversary in 2018, the companies' largest subsidiary, Metrohm USA, recently celebrated its 10th anniversary. As we head into 2020, Metrohm USA renews its commitment to a unique and differentiated customer experience driven by a long-term vision.
We spoke with Ed Colihan, President and CEO of Metrohm USA, to shed some light on Metrohm USA's beginnings, what we've accomplished since then and what our vision is for the future.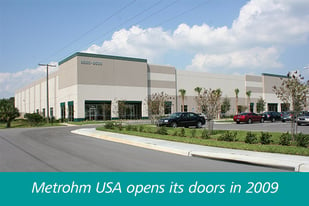 Metrohm USA was founded in early 2009
Before Metrohm USA opened its doors to customers in early 2009, Metrohm did not have its own subsidiary within the North American market. Metrohm products had been available in the US for years but were split by product group and distributed by different companies. "Using different distributors for each product group wasn't really providing a streamlined and consistent customer experience", said Ed Colihan, President & CEO and a founding employee of Metrohm USA. "We realized that our customers needed more from us than simply products or technologies; they needed us to provide applications support and help them find a cohesive solution to their problem - no matter which technology they needed."
To provide a better experience for our customers, those separate companies were combined to form Metrohm USA. This not only allowed us to respond better to customer needs, it was also an important step to bringing our employees together to form a cohesive team.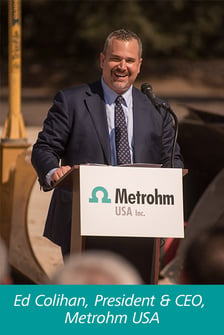 Over a decade of growth and a unique way to operate
Since its founding, Metrohm USA has experienced steady growth, more than doubling its revenue and its employees. "Through all the growth we've enjoyed in the last 10 years, it's also important to remember that at Metrohm, we do everything with a long term vision in mind," adds Colihan. Unlike most companies in the analytical instrument space, Metrohm is set up in a way that it can never be bought or sold. "We don't answer to shareholders, which has given us the unique ability to reinvest our profits into our company and support our customers and employees even through tough economic times."
Metrohm USA remains a close knit and family-oriented organization, exemplifying many of the philosophies and ideas our parent company Metrohm AG and its late founder Bertold Suhner instilled into the company early on. At the same time, we also embrace the entrepreneurial side that's so typical of US companies with an aggressive growth plan year after year.
Investments for a strong future
With our growth also came the addition of new solutions and heavy investment into customer-focused teams like service, applications and training. "With these investments and our participation in several regulatory agencies and groups, we are driving analytical analysis forward. We always want to be on the forefront of a changing customer need – only then can we be the best partner to our clients." We pride ourselves on solving the toughest analytical challenges together with our customers so that we can provide our planet with safer air and foods, help solve environmental issues and ensure the safety of pharmaceutical drugs and the members of our law enforcement and military.
Major milestones along this journey were the addition of three new offices in Canada, Texas and California, the addition of near infrared and Raman spectroscopy technology and, most recently, the opening of the state-of-the-art US headquarters facility in 2018.
"I'm proud to be a part of this great organization and look forward to continuing to grow our business by investing into our customers and employees. We take pride in addressing changing customer needs the same way we always have – with collaboration and thinking outside the box. That's what makes us unique," concludes Colihan.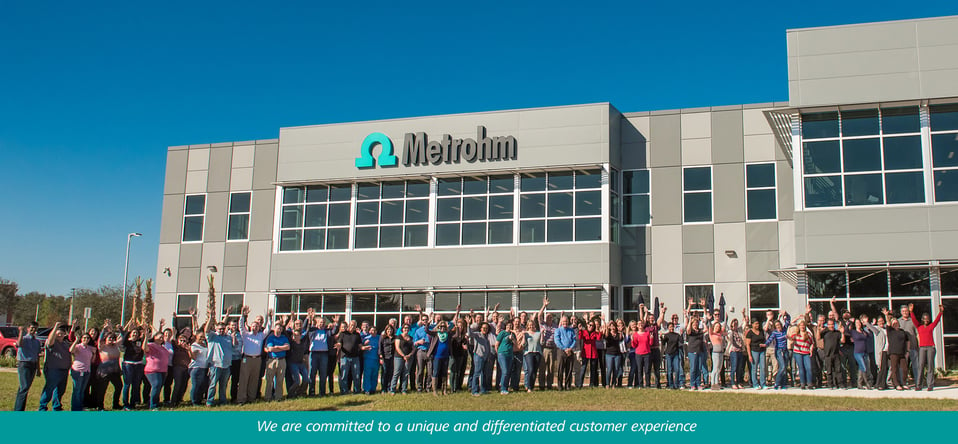 For more information about Metrohm, visit www.metrohm.com
Posted by Katharina Palmer

Katharina is Metrohm USA's Marketing Communications Manager and has been with the company since 2012. She holds a Bachelor's degree in North American Studies from the University of Bonn in Germany and a Master's in Marketing from the University of South Florida in Tampa, FL.